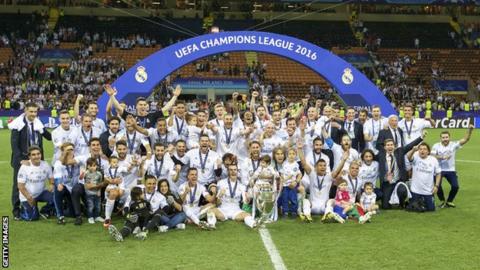 Champions League semi-final
Real Madrid face Atletico Madrid, Juventus to play Monaco

Holders Real Madrid will face rivals Atletico Madrid in the Champions League semi-finals, while Juventus will take on Monaco for a place in the final in Cardiff.
Real face city rivals Atletico for the fourth straight season in the Champions League, having beaten Diego Simeone's side in both the 2014 and 2016 finals, while also knocking them out at the quarter-final stage in 2015.
Juventus will travel to Monaco for the first leg - the pair last met at the quarter-final stage two years ago, with the Italian champions prevailing 1-0 over two legs.