Latest Transfer News






Premier League: Mamadou Sakho enjoying Liverpool life and not thinking of PSG return



Last Updated: November 23, 2013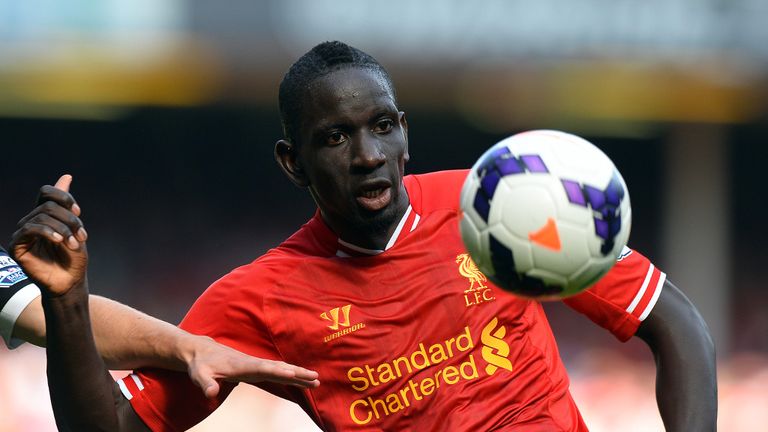 Mamadou Sakho: Happy at Liverpool after making the move from PSG
Mamadou Sakho has insisted that he would not have changed his decision to come to Liverpool 'for anything in the world' after settling in well at his new club.
The France defender, who scored twice for his country in midweek to help them overturn a 2-0 play-off first-leg deficit against Ukraine and reach the World Cup, made the move to Anfield from Paris Saint-Germain in the summer.
He is enjoying life on Merseyside and maintains that he has no regrets about leaving his homeland to embark on a new adventure in the Premier League.
"I wouldn't have changed my choice for anything in the world," Sakho told the Guardian ahead of Saturday's derby against Everton.
"My decision to come to Liverpool has been fantastic for me. I haven't been here very long at all but I've settled in well.
"It was always going to be hard because I've only ever known one club and been a one-club person before coming here, so that makes things a bit more difficult, but I've been prepared to go and ask advice from everyone - my team-mates, coaches and the manager.
"I've asked them a lot about the game here, my family has settled in, it's going well."
"My decision to come to Liverpool has been fantastic for me. I haven't been here very long at all but I've settled in well."
Mamadou Sakho
Sakho returned to Paris the day after Liverpool were beaten by Southampton earlier in the season and bid an emotional farewell to the PSG fans on the Parc des Princes pitch.
The 23-year-old told supporters that his 'story with PSG wasn't over', but he has clarified his comments to stress that he was not hinting at rejoining the club in future.
He explained: "I heard there were a few criticisms in the press here about why I should go back. It was actually organised by Paris Saint-Germain.
"They invited me back for the PSG-Monaco game and I thought 'why not?' The reason I was so emotional on the field was because the whole stadium was chanting 'Sakho, Sakho' and in my eyes I'm not the first Sakho, that's my dad, so again, I was thinking about him.
"Also, I was with Paris Saint-Germain for 12 years. I grew from a boy to a man there. It was my second up-bringing after my family and I grew up with the teachers and coaches who are in the youth level of the club.
"They helped me become the man that I am today. I have a heart, I make friends and I'm not going to lose those attachments because of what football team I play for. So it was very emotional for me to go back.
"The other thing I was criticised for was for saying my history in Paris is not over. I wasn't referring to the club. I was saying that because I'm in the national team I would always have a chance to be back in Paris and what happened the other night showed I was right."